Midlands Masterclass in Web Design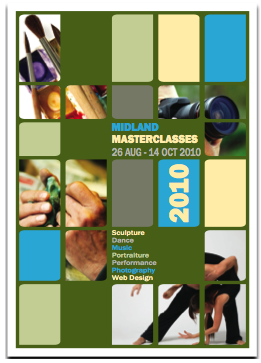 I'll be delivering a course in Webdesign as part of this years Midlands Masterclasses organised by the Arts Offices of Offaly, Laois, Longford and Westmeath.
"We have developed this series of masterclasses as a response to the professional needs of visual artists, musical enthusiasts, dancers, writers and performers right across the Midlands.
These master classes are now a regular feature of our collaborative work together in increasing the standards of arts practice in the Midlands as well as creating a greater Midland Cultural identity. With this project we aim to also empower artists and arts venues in the region with the skills and resources needed to realise this objective.
The expected outcome is an increased in knowledge, skills, possibilities and confidence in the professional arts sector in the Midlands."
More Info here.
---
Categorised as: Artist/makers Online
---