New Courses starting soon!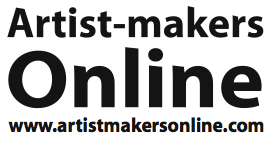 Artist-makers Online are currently taking bookings for the 5-part course 'E-commerce web-design and promotion'. The course is ideal for individuals who are interested in building portfolio websites to include e-Commerce, social-media and are search-engine optimised.
1.Get your site online (domain-name and hosting)
2. Publish your content (using wordpress as a CMS)
3. Prepare your media (images, slideshows, video and maps etc)
4. Sell and promote your work (ecommerce and social media)
5. Optimise your site for search engines (SEO and Google Analytics)
Find out more here!
---
Categorised as: Artist/makers Online
---