Room Tone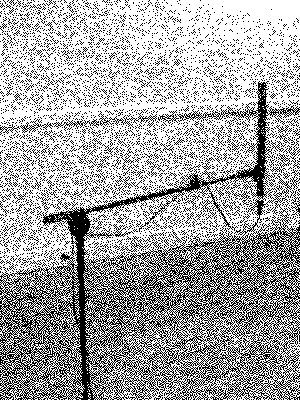 Cinema is the dominant media of contemporary visual culture. Room-tone is cinema's term for the recording of background noise of a scene when shot on location, the recording of a space in silence. Also called Atmos (short for 'Atmospheric Sound') it's used to provide a sound loop that can be composited with the rest of the audiotrack (actors speaking their lines, sound effects, music etc) to provide a natural sounding atmosphere for a filmed scene.
It is the silent soundtrack of dominant visual culture before all other specific sounds are added. The background noise of a new space that will become a locus of our visual culture at a significant time. The sound of a space conferred importance by it's use in the process of creating a cultural product (a movie).
Room Tone is the site and time specific background noise of a new cultural space.
Proposal
I propose to make a one minute audio recording of Room Tone in 4, South Leinster St, Dublin 2. for each of the ten mornings of the 'Making Do' exhibition, once for each of the participating artists on the day of their show. I propose to record the minute of audio when the selected artist has finalised their show's installation but before they have opened it to the public. I propose to ask each artist to participate in the recording of their exhibition's room-tone by standing by silently while the audio is recorded. I propose to negotiate with each artist as to the best way to accomodate the nature of their specific work in this action.
The result will be a site-specific and time-based action that lasts the duration of the exhibition. The product of which is a sound recording made available for free distribution, for archival or other creative purposes, over the internet (hosted from my site). No physical product is produced or distributed, no gallery space is filled, and no time is taken from the exhibition period available to the curator and artists.
Despite this, the proposal envelopes the boundaries of the other proposals in a non-threathening symbiotic way that seeks to engage with other artists' in their work and curatorial practice. The work seeks to address and occupy a new cultural space, setting the tone, to create connections between my practice and the other selected artists.
While this process produces an audio document only after the completion of the cultural event I choose to identify all aspects of it's creation, ie. it's conception, it's recording, it's production as a composite audio piece, and it's distribution on-line as equal aspects of the art. As such the proposal as presented marks the begining of the work, the work shall proceed throughout the exhibition and the work shall be completed shortly at the end of the show.
Participating Artists (documentation)
Mark Garry
Audio clip: Adobe Flash Player (version 9 or above) is required to play this audio clip. Download the latest version here. You also need to have JavaScript enabled in your browser.
Sally Timmons
Audio clip: Adobe Flash Player (version 9 or above) is required to play this audio clip. Download the latest version here. You also need to have JavaScript enabled in your browser.
Glenn Loughran
Audio clip: Adobe Flash Player (version 9 or above) is required to play this audio clip. Download the latest version here. You also need to have JavaScript enabled in your browser.
Suzanne Mooney
Audio clip: Adobe Flash Player (version 9 or above) is required to play this audio clip. Download the latest version here. You also need to have JavaScript enabled in your browser.
Tim Lloyd
Audio clip: Adobe Flash Player (version 9 or above) is required to play this audio clip. Download the latest version here. You also need to have JavaScript enabled in your browser.
Niall Flaherty
Audio clip: Adobe Flash Player (version 9 or above) is required to play this audio clip. Download the latest version here. You also need to have JavaScript enabled in your browser.
Tim Elford
Audio clip: Adobe Flash Player (version 9 or above) is required to play this audio clip. Download the latest version here. You also need to have JavaScript enabled in your browser.
Sophie Nuyts
Audio clip: Adobe Flash Player (version 9 or above) is required to play this audio clip. Download the latest version here. You also need to have JavaScript enabled in your browser.
Ian-John Coughlan
Audio clip: Adobe Flash Player (version 9 or above) is required to play this audio clip. Download the latest version here. You also need to have JavaScript enabled in your browser.
Barry Jacques
Audio clip: Adobe Flash Player (version 9 or above) is required to play this audio clip. Download the latest version here. You also need to have JavaScript enabled in your browser.
---
Categorised as: Audio, Fine Art
---